Baby Shower Decoration Ideas
These baby shower decoration ideas are so easy to do.  Look at our decorated mason jars that make beautiful centerpieces. Our banner made of onesies and a recycle of Christmas lights to make a lit garland.  It's fun to have your shower at home and these ideas will have your house looking festive.  Going out.. definately make the mason jar vases as your centerpieces.
Mason Jar Flower Pots
Need more baby shower decoration ideas? Here's an easy and clever idea using the ever popular mason jar. Make this sweet  flower jar and use it as centerpiece or light it up with fairy lights for a beautiful addition to your celebration. This unique decorating idea is  perfect for a baby shower, bridal shower or beautiful Easter decoration. This is so easy to do. Follow these simple instructions! First things first though.. the mason jar that works best for this project is the quart sized Ball Smooth Jar. The smooth face of the jar makes it easy for the flowers to adhere it. 
This jar is available at craft stores, at Target and at
AMAZON
Now let's get started!
| | |
| --- | --- |
| Find silk flowers in different sizes, shapes and colors.  | Look for silk/artificial flowers  that can be disassembled from the stem and leave just the flower as picture above. We simply popped the little green plastic center out and were left with just the petal. |
| | |
| --- | --- |
| Using a glue gun attach the flowers to the mason jar | Get ModPodge and a sponge brush and a translucent crystal glitter that comes in a shake bottle. You can find this kind of glitter at AMAZON |
| | |
| --- | --- |
| | Apply the ModPodge with the sponge in sections length wise. Next shake the glitter onto the wet surface. Shake lightly so that you do not overdo.  Too much glitter blocks out the flowers. |
| | |
| --- | --- |
| Using your glue gun, add ribbon around the rim of the jar and even a set of fairy lights. Now you have created a beautiful vase and/or luminary. | If you like this craft, see how we did with a autumn leaves and winter snowflakes! |
Think Pink Baby Shower Decorations
She bought an assortment of newborn onesies, small pink clothespins and a metallic roping which she hung across the mantle.  This was the focal point of the room where our Mom to be would opening her gifts. While this baby shower banner is cute enough.. see how she made the tulle lights to run the perimeter of the fireplace. Keep in mind this would be so easy to do for a baby boy shower too.. just add boy onsies and make blue themed lighting!
All you need it three coordinating colors of tulle, scissors, a string of Christmas lights and some time.  We used three shades of pink from light to bright! You cut strips of the tulle and alternating colors, knot them around the strand of lights.  Grab a helper as it is a timely task but the end result is so beautiful. Just make sure you test your lights first.  We took great care to wrap them carefully at the end of the shower so that they can be reused!  Look at how awesome they look surrounding the banner of onesies!  You can easily envision this being just as cute in shades of blue too!
Create a baby shower diaper cake!
Our favorite site for all things Baby Shower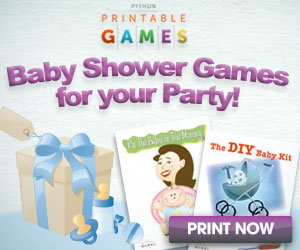 Celebration Ideas

>
baby shower ideas

>
baby shower Diaper Cakes

>
Baby shower decoration ideas
Jump Back to CELEBRATION IDEAS online Home Page
for more family celebration ideas!