Easy Christmas Ornament Craft
Look at this easy Christmas ornament craft!  I love to make one special ornament each year and mark the back with the year. Since I am not the craftiest of people, I am always on the look out for easy Christmas craft ideas and this one may be my all time favorite.... A Snowman made out of a tealight and his nose lights up. I may be making a batch of these for the kids and grandkids! Once you have the supplies, it takes literally 5 minutes to make this adorable Christmas craft!

Christmas Ornament Craft Instructions
What you need
to make this adorable Christmas craft:
Small LED tealight like these
Mini 1/2" pom-poms.. all the craft stores have them in Christmas colors this time of year Chenille pipe cleaners.. again choose the Christmas colors Final ingredients: Ribbon, a glue gun, a black Sharpie or paint pen and Christmas tree hanger or piece of thin cord
How to make this light up Christmas ornament craft:
Cut a piece of pipe cleaner 2 1/4" long.  Center it on the top of the tea light and glue only the ends to the sides of the tealight. You want to be able to thread an ornament hanger or piece of cord under the top of the earmuff! Next glue a pom pom right below the ends of the pipe cleaners. Make sure the glue is right next to that pipe cleaner so that the pom pom covers it.
Take a small 2 inch piece of ribbon, I love wired ribbon and narrower is better. Tie it in a knot and glue at the knot to the base of the tealight.
Using the Sharpie permanent marker or black paint pen, make the snowman's eyes and smile. You could also use those little googly eyes on this Christmas craft.

YOU ARE DONE.. just push the switch on the back of the tealight and your snowman's nose lights up! Just way too cute!
And here is the finished product... Frosty and his family, our creative Christmas ornament craft idea...lit up and ready to adorn our Christmas tree! This one is so easy I made a whole Snowman family.. one for each of the kids and grandkids too! With a permanent marker, note the year on the back!
More easy Christmas Ornament Craft Ideas
If you are crafting with the kids, add these activities and make it a fun afternoon!
You could make these with your kids or grandkids. While you will need to do the hot gluing, they could draw the eyes and mouth and pick the ribbon as well as the colors for the snowman's earmuff. Wouldn't it be so fun to plan a holiday gift making afternoon. These are perfect Christmas crafts for gifts. If you want to theme your afternoon you could have them record the Frosty book if they are old enough to read. Or you could record it in advance and let them listen. The indoor snowball fight is so fun too! A "Snowman" themed holiday afternoon. You can add holiday baking to the day using our family secret to the easiest Christmas cookies ever!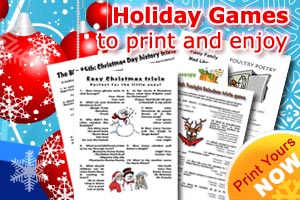 To make the afternoon even more fun, download our Printable "You've Been Jingled" kit.. add one of these easy holiday crafts and go spread the holiday cheer all around the neighborhood, just like Halloween Boo or Ghosting!
More fun and creative Holiday ideas here! Party games, unique gift ideas, recipes, more crafts and great ideas for family holiday traditions!
Another creative craft using tealights!
We loved the idea of using a tealight for Frosty so much, that we used the tealight idea for Valentines Day , making our Valentines with the theme, Valentine, You LIGHT UP my day! See how to make this creative  handmade Valentine  greeting card craft!
Celebration Ideas

>
Holiday Ideas

>
Christmas crafts for pre-schoolers

>
Christmas ornament craft
Jump Back to CELEBRATION IDEAS online Home Page
for more family celebration ideas!