Diaper Cake Instructions

How to Make a Baby Shower Diaper Cake

 Diaper Cake Instructions.. learn how to make a diaper cake for a Baby Shower. It is a useful baby shower gift that can serve as your table centerpiece. I'm sure you have seen these at baby showers both as a decoration or given as a gift. I have always been a bit in awe of them, assuming that I could never make one.. well surprise, surprise.. they are not difficult to put together. Here you can learn how to make one and WOW all your friends!


Here are two more themed diaper cakes.. these will work for boys or girls!
Look at these beautiful diaper cakes that we have made for our own showers. They are so easy to make and we love that they are such a practical gift for the new Mom... after the shower they have a case of diapers!! Let's get started..  You need 64 newborn diapers, some rubber bands, ribbon, toulle, small decorations that match your theme. For the base, get a cardboard cake platter, to hold the cake tiers in place you need an 8-12 oz. bottle of baby shampoo or lotion and a 4 oz. baby bottle or lotion.
You can order the
WubbaNub pacifiers
from Amazon for a cute topper to your diaper cake! They have a huge assortment of all the little animals. That's it.. with those ingredients and some of your time you can create your own diaper cake!
Fun  and easy additions to our diaper cake instructions
We made this one for our daughter's BABY SPRINKLE to celebrate her third baby and first girl.. so we went all out on the pink theme for this one.  We added some cute accessories including a matching headband and and infant socks set. Then included a big bow clip to adorn the top layer of our cake. We placed one of the adorable Wubbanub pacifiers on top. We love that those are available in so many different little animals in so many colors!  Next, we added little tiny pink bows that we found in the craft store to the pink and green ribbons and set the cake on the pink and white striped placements. 
Here is a cute LUCKY diaper cake we made for a LUCKY LADY baby shower.
Our free Diaper Cake Instructions Ebook 
Here's the recipe for making a perfect Diaper Cake ..download our free Ebook here We walk you through it step by step with photos too.  If you want to print it, make sure you format the page to LANDSCAPE. 
You can see more  Diaper Cake themes here ..  Pictures of some of our favorites!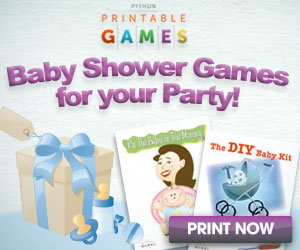 Visit our new section for more creative baby shower ideas!



Celebration Ideas

>
baby shower ideas

>
baby shower Diaper Cake pictures

>
How to make a Baby shower diaper cake
Jump Back to CELEBRATION IDEAS online Home Page
for more family celebration ideas!