Our family's favorite Thanksgiving Dinner Recipe
This easy Thanksgiving Dinner recipe that will really add to your Thanksgiving Dinner menu. Skip the traditional mashed potatoes and add this outstanding cheese and potato casserole. For years, I was always asking friends and family for their favorite potato recipes as I was tired of the traditional mashed potato fare. Then I received this Thanksgiving Dinner recipe from my sister-in-law. It was named for the place that she discovered them. This Sun River potato casserole is a sure winner.. a crowd pleaser that you can make ahead and is absolutely delicious. Their family would vacation with 3 others in Sun River, Oregon and this dish was the vacation favorite.. thus named Sun River potatoes.
Darcy's Sun River Potato Casserole

* 1 bag of frozen cubed potatoes (OreIda Potatoes O'Brien work great) * 1 - 10 ounce can of cream of chicken soup * 1 pound of sour cream * 4 cups of regular shredded cheddar cheese (not fine grated) * 2 sticks of real butter * corn flake cereal * 2 chopped green scallions (optional)

Use large deep baking dish - spray with PAM - non stick OR use a disposable alumnium tray.

* Dump in DEFROSTED potatoes (take out of freezer the night before - keep in refrig until ready to use) * in a medium saucepan - combine 1 stick of butter, all the sour cream and the can of soup - melt all together until you get a nice thick sauce consistency. Melt on low heat...stir often. Takes about 5 minutes or so, * pour sauce over the potatoes * cover with the cheese * add scallions (optional)


In the same medium saucepan that you made the sauce -- melt the other stick of butter - very slowly as not to burn. Add smashed up cornflakes to the melted butter - right in the saucepan. I just grab a few handfuls of the cornflakes and squeeze them in my hand and add them to the butter. One handful at a time...stirring to get all the cornflakes coated with butter. Use about 3-4 handfuls of corn flakes -- until they are all coated well with the butter.


Sprinkle corn flake mixture over the entire dish. BAKE AT 350 for about an hour. Make sure potatoes are soft and cheese is bubbly. YUM YUM.. you may want to double this recipe. they taste delicious even when reheated!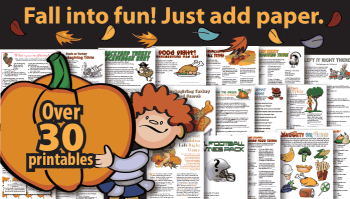 Another Thanksgiving Dinner Recipe
Here is another tasty Thanksgiving Dinner Recipe - A seasonal Harvest Rice dish with cranberries and pumpkins - such healthy vegetarian faire!!
And here's a whole assortment of ideas for after Thanksgiving dinner fun! There are printable games, easy, festive Thanksgiving desserts and more!
Thanksgiving Fun and Games
And here's a whole assortment of 
ideas for after Thanksgiving dinner fun
! There are printable games, easy, festive Thanksgiving desserts and more!
Fun Holiday Ideas to help you and your family celebrate!!

Celebration Ideas

>
thanksgiving celebration ideas

>
Thanksgiving vegetarian recipe

>
Thanksgiving potato recipe
Jump Back to CELEBRATION IDEAS online Home Page
for more family celebration ideas!