A Thanksgiving Family Tradition
Thanksgiving Table Favors That Will Recall A Year of Memories
This is one of my favorite Thanksgiving family traditions.. the Thanksgiving Dinner table favor. In keeping with the spirit of the holiday I love to thank our family and guests for spending Thanksgiving with us.  I rotate my ideas but this is always a winner. I shop for Christmas music CD's. However,  the music is not the memory maker, it's the CD cover. I make a collage using photos from the past year of special events, family vacations, trips or just candids. Even with all the electronic option via itunes, since you own the CD, you can download the songs into their electronic devices.
Tips on this Thanksgiving family tradition of gifting favors to your guests
To create this special Thanksgiving family tradition, You download the photos from your photo files, crop, re-size and insert into Publisher, Power Point or a photo graphics program.. create a 4.75" wide by 4.6" long rectangle on your screen..insert your photos..add some clip art, some text and you have created a personal collage! Test one before you print them all to make sure it fits correctly. I print on cardstock or heavier bond computer paper. Trim it and then insert your masterpiece cover into the CD case over the original cover. You can make them all the same or customize for each guest. It could not be easier and makes for an extra special table favor. It's so easy these days with pictures stored so easily on the computer or Ipad!
So keep your eyes opened for a good price on a holiday CD like these ones on Amazon
A Jolly Christmas from Frank Sinatra
or
That's Christmas To Me
or
Cheers, it's Christmas.
Your selections don't all have to be the same.. your cover will be but you can personalize the music selection! I love shopping for different ones, as everyone opens the covers they get excited! Next, get the pictures onto your computer and then create away. You will be creating an annual holiday tradition that can serve as an annual album of wonderful family times during that year. You will realize as you are making these that you surely will much to be thankful for in your life. Since I do Christmas music, each year when I pull out my holiday CD's I reminisce about years past! Even with ipods, these are still a big hit!
Here's another way to incorporate photos into a wonderful  favor.  See to how make these Thanksgiving dinner mugs  that are fun and funny favors!
More Thanksgiving ideas here.. recipes, games, crafts and decorations - a treasure chest of ideas from our family to yours!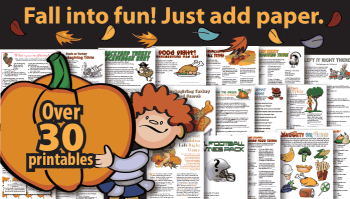 See all our fun and creative family holiday ideas.. recipes, unique gifts, games and decorations
Celebration Ideas

>
thanksgiving celebration ideas

>
Thanksgiving crafts

>
Thanksgiving family tradition - Thanksgiving dinner FAVORS
Jump Back to CELEBRATION IDEAS online Home Page
for more family celebration ideas!