A Vegetarian Thanksgiving Recipe To Add To Your Dinner Menu
This vegetarian Thanksgiving recipe that will have your guests begging for seconds!
What do you get when you combine all these ingredient?
 The tastiest side dish for your Turkey day menu! This "Harvest Wild Rice Salad with Pumpkin Vinaigrette" recipe is spectacular! It was the September Editor's Pick in Southern Living. It has received 5 star reviews from fellow chefs and guess what, even I can make it perfectly.  You simply have to try it! It will make you look like a gourmet chef and it is easy peasy!! One of my favorite things about this recipe is you can serve it hot or cold. I love Thanksgiving recipes that you can make ahead.. makes for a much easier day in the kitchen on Thanksgiving! Less things to time out in the oven that day. Plus being considerate to guests who have food preferences, having a vegetarian Thanksgiving recipe like this on hand is always a plus!

Here are the ingredients for your shopping list:
1/2 cup chopped pecans
1 (6-oz.) package long-grain and wild rice mix
1/2 cup sweetened dried cranberries

1 cup finely chopped celery

3/4 cup chopped green onions
1/4 cup canned pumpkin

1/4 cup white wine vinegar
1 tablespoon honey
1/2 teaspoon salt
1/4 teaspoon dried thyme
1/4 teaspoon pepper
1/3 cup olive oil 
Here is how you put them all together:
Preheat oven to 350°. Bake pecans in a single layer in a shallow pan 8 to 10 minutes or until toasted and fragrant.
Prepare rice according to package directions; let cool completely (about 25 minutes). Stir in cranberries, celery, green onions, and toasted pecans.
Whisk together canned pumpkin, next 5 ingredients, and 2 Tbsp. water. Gradually whisk in olive oil in a slow, steady stream, whisking until blended.
 Pour pumpkin vinaigrette over rice mixture; stir gently to coat. Cover and chill 2 to 24 hours. Serve at room temperature.
Here is the link to this yummy Vegetarian Recipe on the Southern Living site!
Here is another easy vegetarian Thanksgiving recipe
Here's another easy  Thanksgiving side dish recipe   Margarita Spaghetti Squash! Healthy, tasty and low in calories! Save those for the desserts below!
After you've planned your Thanksgiving Dinner Menu.. Take a look at these easy and festive Thanksgiving Dessert Idea.  There is an assortment of great recipes and ideas from a Turkey fruit display to these quick turkey cookies plus much more!
For more after dinner fun.. join everyone together to play a fun family game! Lots of free printables in our Thanksgiving Fun Section! Our favorites are the Turkey Trivia, Turkey Tunes and Turkey Tailgate Challenge! Or check out the great assortment of Thanksgiving and fall printable games below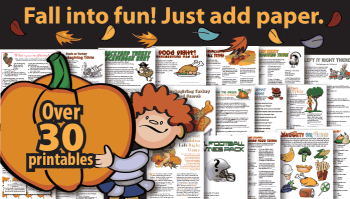 Celebration Ideas

>
thanksgiving celebration ideas

>
Thanksgiving dinner recipe

>
Thanksgiving vegetarian recipe
Check out our HOLIDAY FUN section for great ideas to help you celebrate Christmas, New Year and more!

Jump Back to CELEBRATION IDEAS online Home Page
for more family celebration ideas!